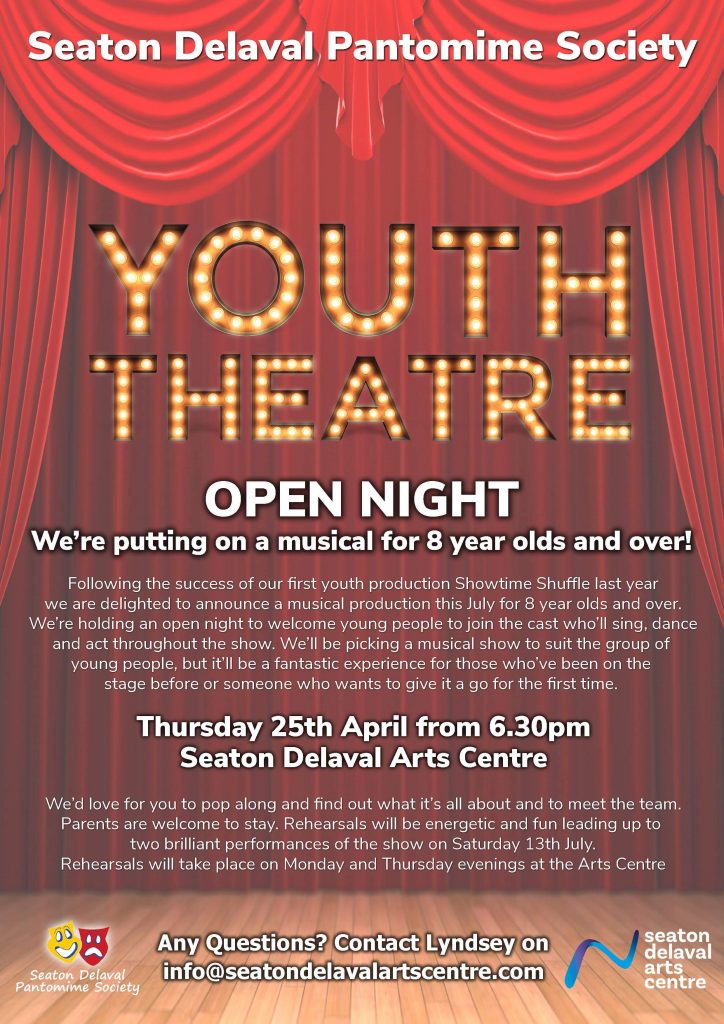 Following the success of our first youth production Showtime Shuffle last year we are delighted to announce a musical production this July for 8 year olds and over. We're holding an open night to welcome young people to join the cast who'll sing, dance and act throughout the show. We'll be picking a musical show to suit the group of young people, but it'll be a fantastic experience for those who've been on the stage before or for someone who wants to give it a go for the first time.
Open Night
Thursday 25th April from 6.30pm
Seaton Delaval Arts Centre
We'd love for you to pop along, find out what it's all about and to meet the team. Parents are welcome to stay. Rehearsals will be energetic and fun leading up to two brilliant performances of the show on Saturday 13th July. All rehearsals will take place on Monday and Thursday evenings at the Arts Centre.
For any questions or more information contact Lyndsey on info@seatondelavalartscentre.com