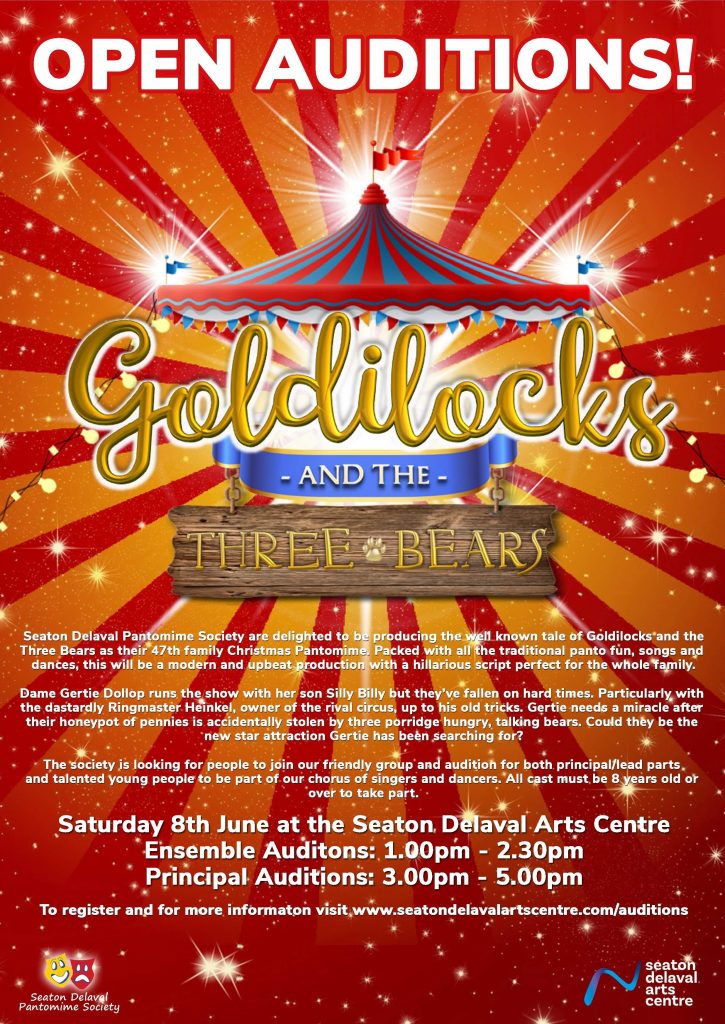 Seaton Delaval Pantomime Society are delighted to be producing the well-known tale of Goldilocks and the Three Bears as their 47th family Pantomime this December. Packed with all the usual panto fun, songs and dances, this will be a modern production perfect for the whole family with a hilarious script written by Tom Whalley.
The Society is looking for performers to join our friendly group and audition for some fantastic principal roles along with talented young people to be part of our ensemble of singers and dancers. The show takes place over 10 performances from Friday 29th November until Saturday 7th December. All cast must be 8 years old or over to take part
Auditions will take place on Saturday 8th June at the Arts Centre from 1.00pm – 2.30pm for ensemble and 3.00pm – 5.00pm for principals. Visit www.seatondelavalartscentre.com/auditions for more information. Come join the circus!