Performing in one of our shows
About Us:
Seaton Delaval Pantomime Society was established in 1973. Our aim is to provide high quality entertainment for local residents and patrons along with providing an encouraging environment for all ages to develop the skills of theatre. Our motto is 'An amateur company, with professional standards', something we always strive to adhere to. For the last 49 years we've produced an annual Christmas pantomime in December and in more recent years have produced a musical each summer, along with an annual performance from our Youth Theatre Group – a spring board for developing performers and stars of the future. Our society is ran entirely by volunteers and managed by an executive committee with a Chairman, Treasurer and Secretary. Whether it's working backstage for the first time, rigging the lights or taking to the stage to perform, we take care to ensure we mentor and develop all our members and have great pride in home grown talent from our community.
Upcoming opportunities:
Walk down the yellow brick road in our summer production!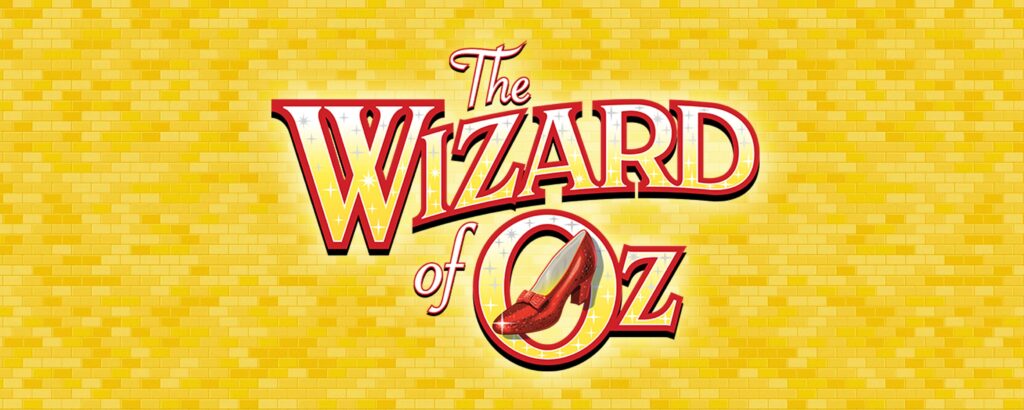 The Show:
Seaton Delaval Pantomime Society are delighted to be producing a fantastic summer pantomime The Wizard of Oz:

Dorothy Gale and her little dog Toto are forever getting into trouble on the farm in Kansas. Alongside her Aunt Em, Uncle Henry and her three hapless farmhand friends, she dreams of traveling to a place where troubles melt like lemon drops over the rainbow. Her wish is granted courtesy of a terrible twister which takes her far away to the magical land of Oz where the beautiful Dame Glinda sends her off down the yellow brick road to the Emerald City. But hot on her ruby heels is the Wicked Witch of the West who is bent on taking over the colourful kingdom. With the help of a scarecrow, a tin man and a cowardly lion, will Dorothy have the brains, heart and courage to save all of Oz and find her way home?
The show is made up of 8 principal roles and a chorus of singers and dancers. The show has a range of big full cast numbers with movement along with solos and some small speaking parts for chorus members. All interested in taking part in the show need to be comfortable singing, dancing and acting with lots of energy and smiles.
---
Chorus Auditions:
Sunday 3rd April 2022 from 1.00pm till 3.00pm at the Arts Centre
This session is for anyone who would like to be part the chorus comprising of singing, dancing and acting throughout the show. Chorus members must be 8 years of age or older. You do not need to prepare anything for the day. The auditions will be an informal workshop. The first half will singing and learning a song. We'll then teach a dance to the same song and then put it all together and perform in small groups at the end. We will also be doing a little acting exercise reading out some lines from the script. Please wear clothes you can dance and move around in plus bring a drink and a snack.
So we know how many people are attending you must pre-register for this session using the online form below;

Chorus Registration Form
---
Principal Auditions:
Sunday 3rd April 2022 from 3.30pm till 5.00pm at the Arts Centre
The following principal roles are open for audition as part of the show:
DOROTHY GALE – The hero of the story
AUNT EM/GLINDA THE GOOD – Dorothy's careworn Aunt/the most magical fairy in all Oz!
UNCLE HENRY/THE WIZARD OZ – Aunt Em's bumbling husband/the wonderful wiz!
HICKORY/SCARECROW – A brainless farmhand/bag of straw.
DICKORY/TIN MAN – A farm boy/metal man with no heart.
DOC/COWARDLY LION – A scaredy-cat!
MS. GULCH/WICKED WITCH OF THE WEST – The wickedest witch there ever was!
WINKIE THE MONKEY – The winged primate henchman of the Wicked Witch.
Principals must be 16 years of age or over. The audition will comprise of acting some lib from the script along with performing a song.
Please fill out the form below to register your interest. We will then send the lib and music pieces for the parts you are interested in auditioning for via email in advance of the audition. On the day it will be first come first served, but we will aim to get through all auditions before 5.00pm

Principal Registration Form
---
Rehearsals:
All rehearsals and the performance take place at the Seaton Delaval Arts Centre, Blyth Street, Seaton Delaval, NE25 0DY. Principals will rehearse on a Thursday evening with Chorus & Principal rehearsals on Sunday afternoons. Rehearsals are busy but fun with plenty of laughs and socialising.
We expect cast to attend the majority of rehearsals, catching up at home on any that are missed by learning song words or practising dance routines. You must be available to perform in all performances, including the Dress Rehearsal on the evening of Monday 27th June.
Show dates:
Tuesday 28th June at 7.00pm
Wednesday 29th June at 7.00pm
Thursday 30th June at 7.00pm
Friday 1st July at 7.00pm
Saturday 2nd July at 1.00pm
Saturday 2nd July at 7.00pm
---
Administration:
There is a one-off membership fee of £25.00 to take part in the production. This covers a range of costs including insurance, venue hire, costumes and more. There are no weekly subs or additional charges. This can be paid in full on the first rehearsal, however if required we are more than happy to stagger payments, please speak to us to arrange this. There will also be an online registration form for all members of the cast and crew to complete including your personal and medical information. We may ask you to provide a small number of self-dress costumes including shoes and basics that you may have at home already.
If you have any questions or need additional information please contact the show director on stu.bennett@seatondelavalartscentre.com