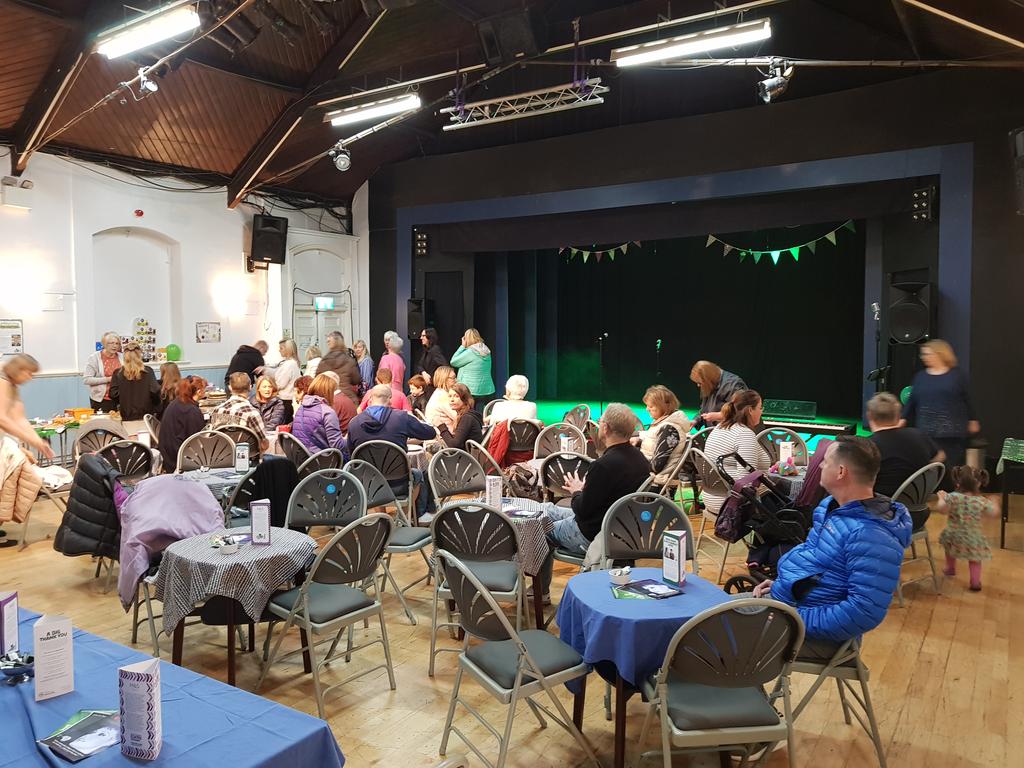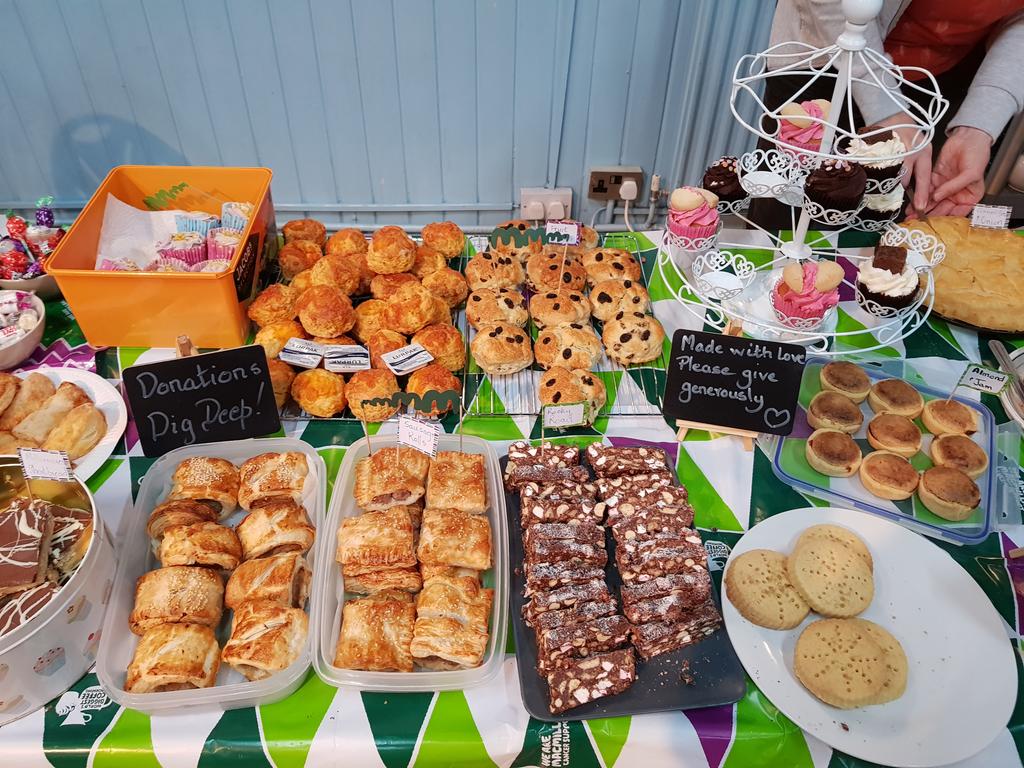 On Saturday 6th October we held our second annual Macmillan Coffee Morning raising funds to support cancer research and care across the UK. Our amazing bakers cooked up three full tables worth of cakes, pies, biscuits, brownies, sausage rolls, cupcakes and pretty much anything you could imagine! The bakes were delicious and went down a storm! The hall was full from the doors opening at 10am with live entertainment throughout the day from the brilliant Centre Stage School of Performing Arts, Pete and Lou Ross, Timestep Dance Academy and Lewis Hill. There was also a tombolla and craft stall selling knitted toys and Christmas gifts. It was another fantastic day with the community coming together to support a very worthy cause.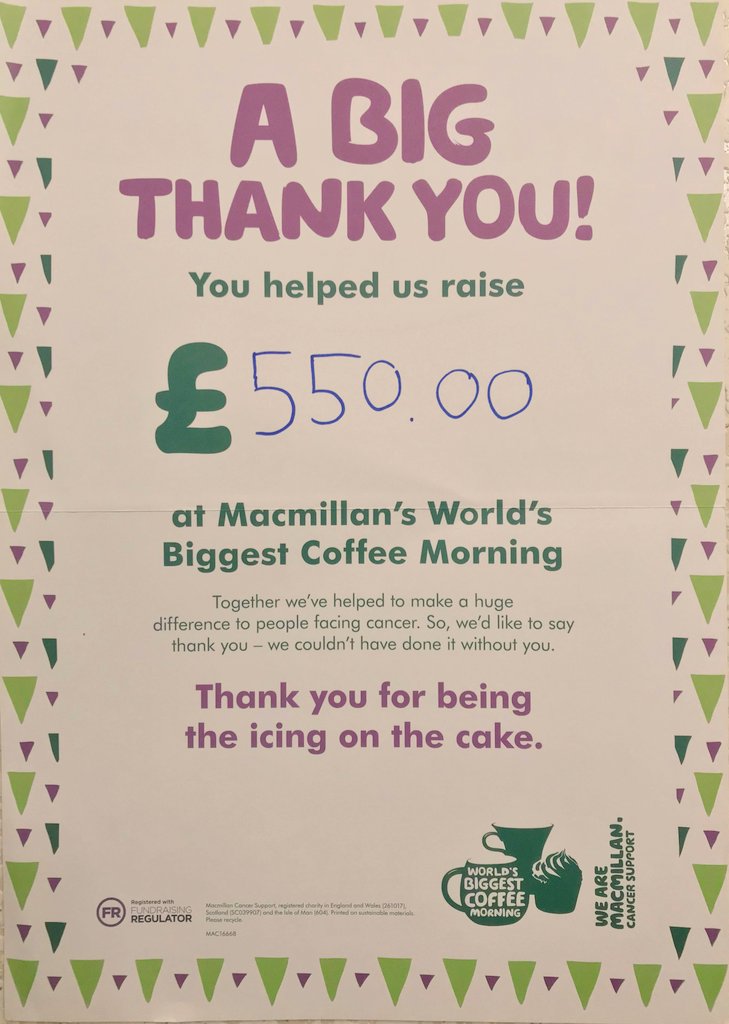 We are delighted to share the total raised on the day was a humongous £550.00!  A huge thank you to everyone who came along and donated so generously. A special thanks to our amazing volunteers who baked, set up, washed up, served drinks and made the days such a great success. Here's to beating that total in 2019!
Don't forget our we hold our coffee mornings on the first Saturday of every month from 10.00am till 1.00pm in the main hall. We'd love to see you thee.