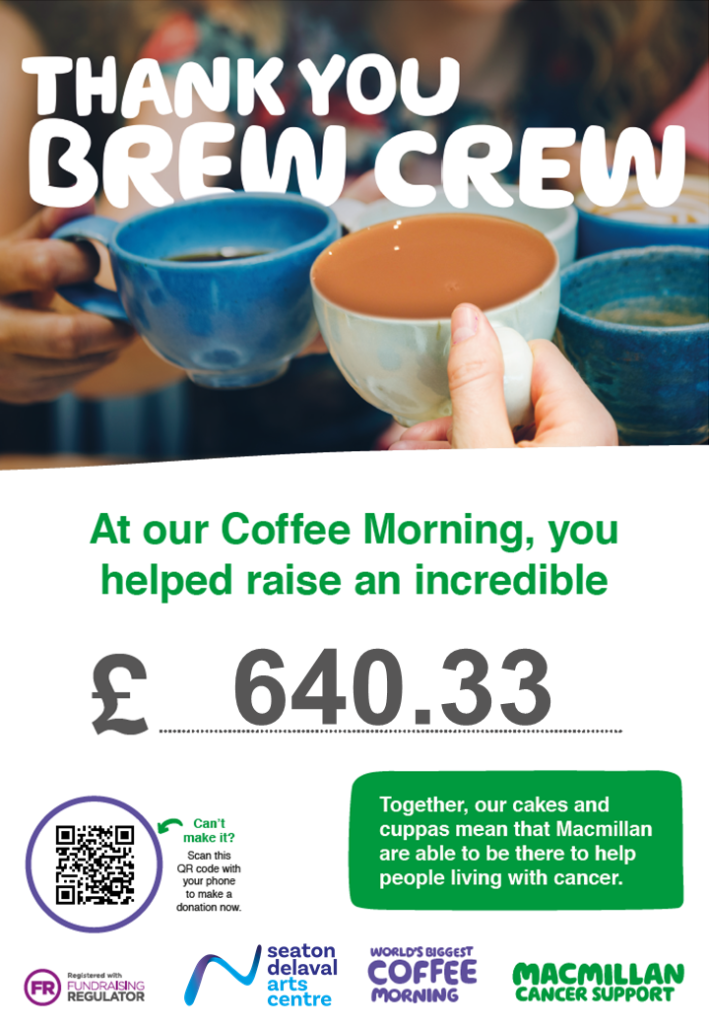 What a fantastic day we've had with our annual Macmillan Coffee Morning! Together we raised a massive £640.33 to help Macmillan continue and improve their amazing support for people living with cancer.
A huge big THANK YOU to everyone who came along and donated, we hope you had a great morning and enjoyed a slice of cake (or two!). Also thanks to the fantastic Pete & Lou Ross and Timestep Dance Academy for keeping us fully entertained throughout the morning and Graham Hill for a brilliant job on sound.
This morning would not have been possible without our incredible team of volunteers who baked, poured, sliced, raffled, washed up, packed up and did so much more. A huge thank you to the whole team, you are all superstars!