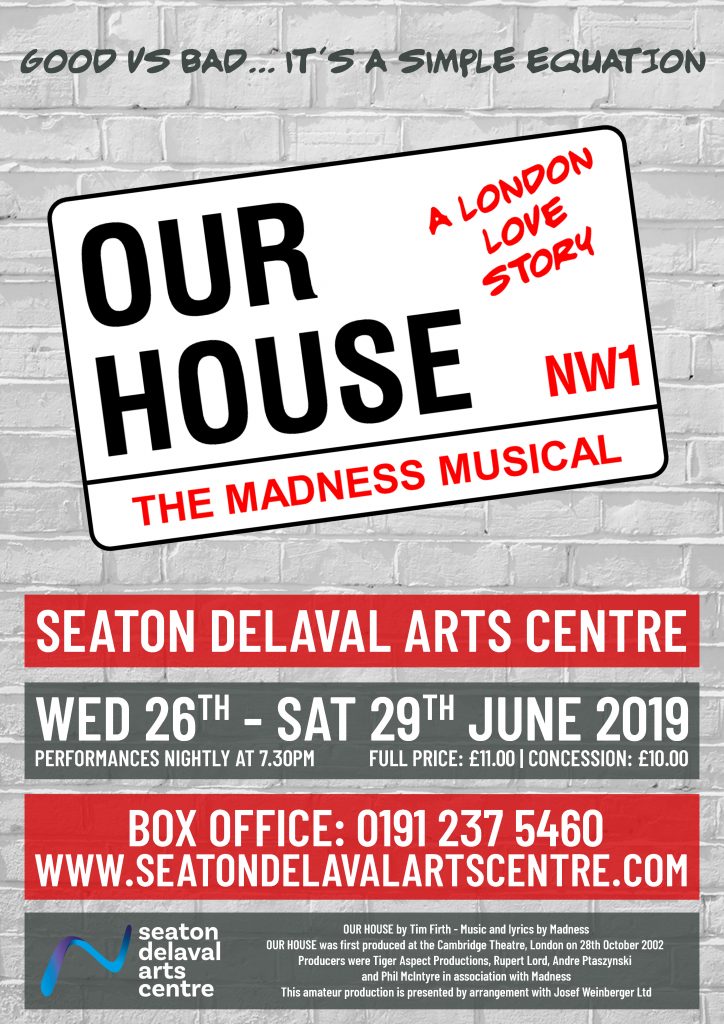 Following from the success of Boogie Nights earlier this year, we are delighted to announce our next musical at the Arts Centre will be…
Our House – The Madness Musical
Wednesday 26th – Saturday 29th June 2019
The right path? The wrong path? What happens if you choose both? Joe Casey is about to find out! On the night of his sixteenth birthday, Jo takes Sarah, the girl of his dreams, out on their first date. In an effort to impress her with bravado, he breaks into a building site overlooking his home on Casey Street. When the police arrive, he faces a life changing decision; does he stay and own up like an honest man, or make his escape and go on the run? Joe's world splits in two and in a "sliding doors" moment two very different paths unfold before him.
Seaton Delaval Arts Centre present this uplifting, energetic musical comedy, inspired by and full of all the best Madness hits including: It Must be Love, House of Fun, Baggy Trousers, Driving in my Car and of course Our House.
Tickets are on sale today via our website at www.seatondelavalartscentre.com or call the Box Office on 0191 237 5460. Grab the best seats in 'our house' while you can!
We'll be holding open auditions for the show in March 2019 for both principal and ensemble roles. Keep an eye out on our Facebook page and website for the latest news on this fantastic production!