Friday 25th and Saturday 26th February 2022 at 7.30pm
Thursday 3rd, Friday 4th and Saturday 5th March 2022 at 7.30pm
This show has been rescheduled a number of times due to Coronavirus restrictions and will now take place in February 2022. All tickets will be valid for the new dates and existing bookings automatically been moved to the new performances. You should bring your original tickets with you on the night. If you have any queries please email boxoffice@seatondelavalartscentre.com
Northumberland's original Adult Panto is back for the third year running with a hilarious new production of Dick Whittington. With all the glitz and glam that you come to expect from a panto, this show brings a whole new meaning to the phrase 'it's behind you!' Packed with innuendo and laugh out loud comedy, who really knows what could happen on the night!
Dick is a dreamer and has his sights set on London; the city paved with gold. With his trusty pussy by his side he gets a job at Dame Fitznicely's shop but the evil King Rat has surfaced from his sewer and is wreaking havoc. With the help of his new love, Alice and a massive Fairy, will Dick vanquish the vermin? Or will Dame Fitznicely get her rat out?
Find out in this show with naughty twists strictly for grown-ups! Packed with songs, comedy and plenty of audience participation, this is the perfect treat for grown up boys and girls to enjoy. And be warned, this is no ordinary panto. The show is not for the easily offended, containing adults themes, strong language and is only suitable for those aged 18 and over.
A licensed bar will be available, only alcohol purchased at the venue is to be consumed during the event.
Dates and Times
Friday 25th February 2022 at 7.30pm
Saturday 26th February 2022 at 7.30pm
Thursday 3rd March 2022 at 7.30pm (extra performance due to demand)
Friday 4th March 2022 at 7.30pm
Saturday 5th March 2022 at 7.30pm
All Tickets: £12.00
| Cast
Dick Whittington – Simon Pinkey
Pussy Cat – Mark Robinson
Alice Fitznicely – Lorna-Beth Pearson
Dame Fitznicely – Stu Bennett
Fairy Big Bells – Lyndsey Falcus
King Rat – Dan Dickinson
Sultan – Matthew McGuire
| Creatives
Produced by Seaton Delaval Arts Centre
Director – Claire Khass
Writer – Tom Whalley
Choreographer – Shannon Cuffe Jones
Technical Director – Mark Turner
Stage Manager – Neal Armiger
Wardrobe Manager – Debbie Cankaya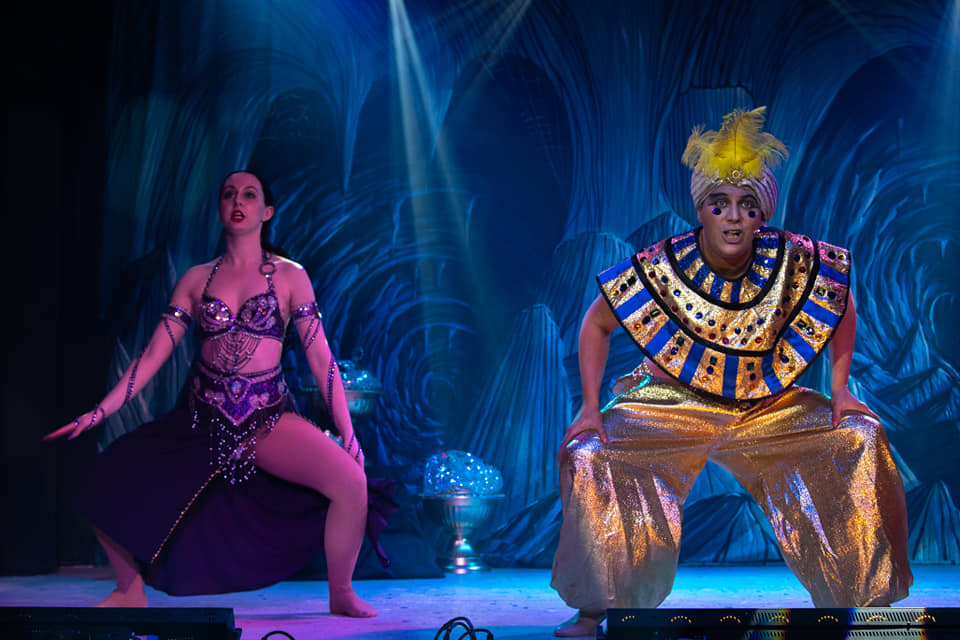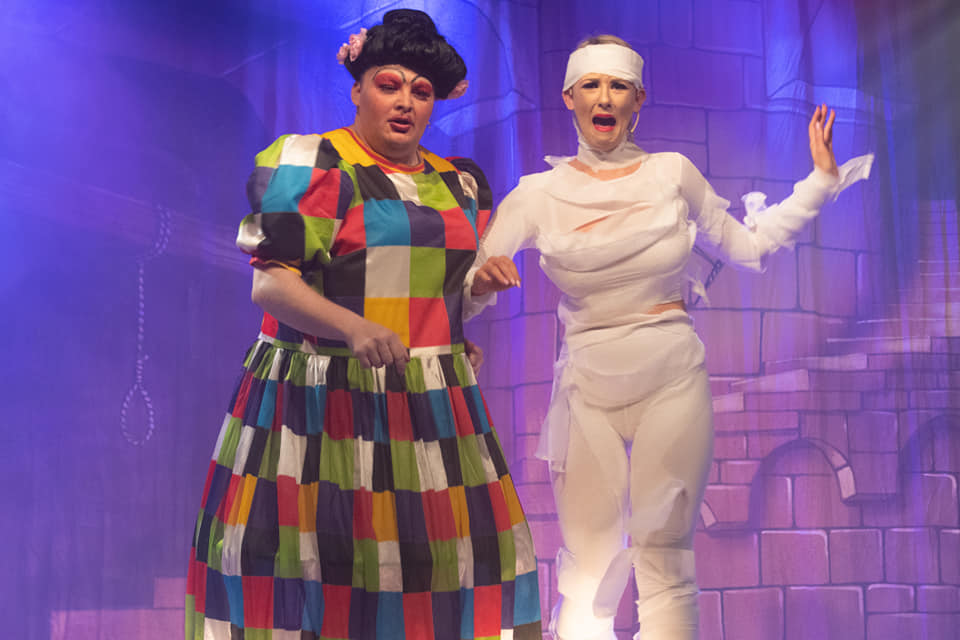 Images from A-LAD-IN 2020 – Paul Cummings Photography