Saturday 13th February 2021 at 7:30pm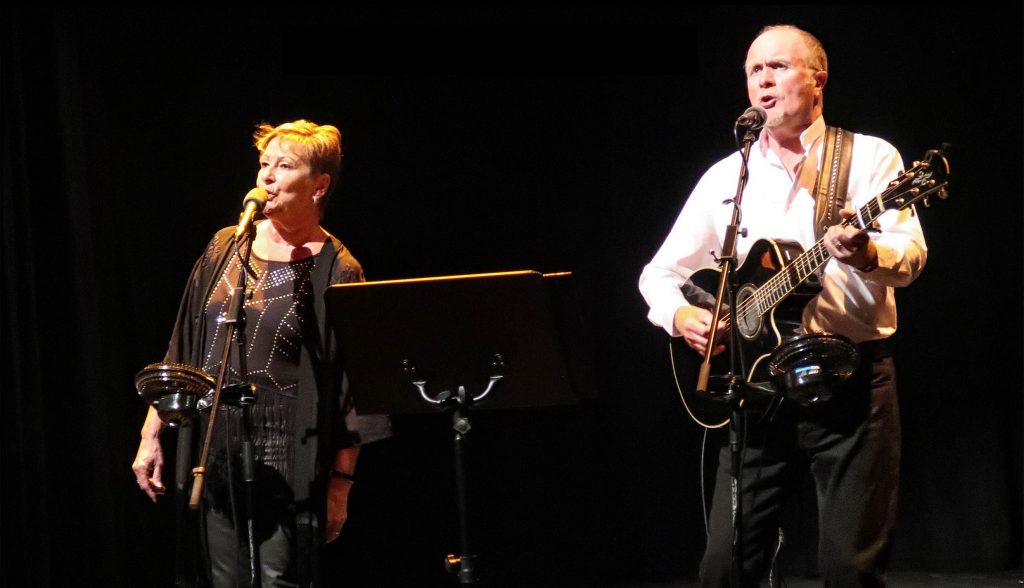 Update – 06/04/2020
Due to the ongoing Coronavirus (COVID-19) situation, this show has been postponed to February 2021.

Original Date: Saturday 13th June 2020 at 7.30pm
New Date: Saturday 13th February 2021 at 7.30pm

All tickets will be valid for the new date and we hope you can join us then. If you can't make the new date please request a refund by emailing boxoffice@seatondelavalartscentre.com including your booking reference number. Please do bear with us for a response as we deal with the ongoing situation. We greatly appreciate the support of our audiences at this testing and anxious time. Thank you for your continued support and loyalty and we look forward to welcoming you back to the Arts Centre soon.
Award winning duo The Boyds, whose Edinburgh Festival Fringe shows have sold out for the last three years, return to the Arts Centre stage for a night of acoustic music by two musical legends. The evening is packed with two shows in one, with all the best hits from Fleetwood Mac and The Eagles.
In the first half Gus and Liz perform the Fleetwood Mac's Rumours album in its entirety (the only show in Europe to do so!) with well crafted, stripped back versions of the tunes that are regarded as timeless. With a voice akin to both Stevie Nicks and Christine McVie, Liz Boyd's voice range and sensitivity coupled with husband Gus's high range voice, percussive guitar style and chord voicings, all create a rich, unique soundscape. Now enjoy these re-worked, stripped back versions of favourite songs. Sweet, tight, two-part harmonies used in lovely, creative arrangements of Don't Stop, The Chain, Go Your Own Way, Songbird, Dreams, Second Hand News…
After the interval The Boyds emulate the sound of the early Eagles with their creative, stripped back interpretations and approach giving the songs a fresh inspired exciting edge. One guitar and two voices performing all the timeless songs such as Take It Easy, Desperado, Peaceful Easy Feeling, New Kid in Town, Lyin' Eyes and more. Gus played with the Eagles lead guitarist Don Felder (creator of Hotel California!) over a two year period as his bassist and singer in 2006. A night of tribute to the best Eagles' tunes guaranteed to have you singing along to beautiful acoustic renditions.
Full Price: £12.00 | Concession: £11.00
Bring your own bottle ✅