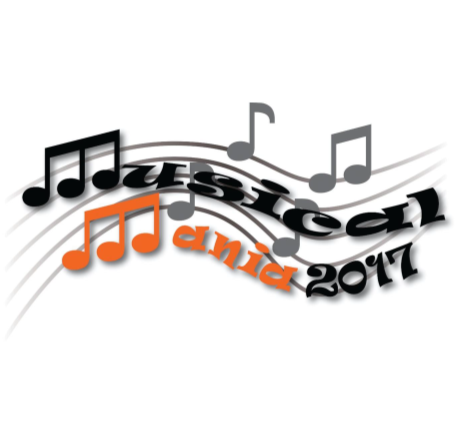 Seaton Delaval Pantomime Society present Musical Mania 2017
Thursday 17th, Friday 18th and Saturday 19th August 2017 at 7:00pm
Join us for a musical extravaganza packed full of stunning vocals and terrific dance routines as our talented cast from the local community recreate some of the most well loved musicals from past and present.
After a very successful show last year the cast are back again to entertain with big musical numbers, powerful solos and brilliant dance routines. Accompanied by our live band, this is a spectacular show perfect for the whole family to enjoy this summer. This year is extra special as we celebrate our fifth year of Musical Mania!
---

Gimme ABBA present the 'On and On and On Tour'
Saturday 9th September 2017 at 7:30pm
Gimme ABBA have been performing a fabulous tribute to ABBA for over 17 years with 2017 seeing the band embark on their fifth nationwide UK tour, 'On and On and On', a jam-packed spectacular performance totaling over two hours including even more songs and fascinating theatrical elements.
This complete and superb ABBA show comes with a repertoire that draws from the greatest hits of Sweden's most famous export. It is full of all the popular songs known and loved by millions, along with some additional tunes to please the most ardent Abba fan. The many costume changes, choreographed dance routines and four-part vocal harmonies come together to re-create that original ABBA party feel and make this a show not to be missed.
This spectacular show will wow an ever-growing audience of both young and old, bringing back memories of that golden ABBA era. This is not just another Abba tribute but a 'truly complete and exciting Abba experience'.
So what are you waiting for? Dust off those platforms! Put on those flares! and come on our nostalgic trip back to the 70s
---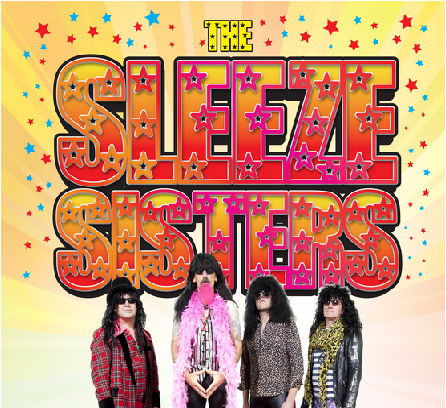 The Sleeze Sisters
Saturday 23rd September 2017 at 7:30pm
The Sleeze Sisters are currently the hottest ticket in town. A guaranteed great night of high octane entertainment as the sisters strut there way through hit after hit covering all the classics from the 70's.
The sisters are well established session musicians so you can expect to hear faithfully reconstructed songs played to the very highest standard. Big Hair, Big Heels, Enhanced Cod Pieces are the order of the day this spectacular trip to the 70's.
This performance has been rescheduled from Saturday 22nd July to Saturday 23rd September
---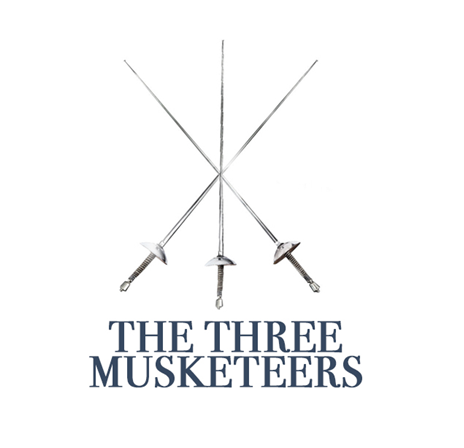 The Three Musketeers by Barqoue Theatre Company
Saturday 7th October 2017 at 7:30pm
Baroque Theatre Company is proud to present this classic family adventure adapted from Alexandre Dumas' 'The Three Musketeers!'
Cry 'All for one and one for all,' this winter as we join D'Artagnan and his friends Porthos, Athos and Aramis, in their quest against the scheming Cardinal Richelieu. A rip roaring, fast paced, swashbuckling show ideal for families (ages 5+). Inventive stagecraft, witty dialogue and with colourful characters from the novel, this exciting story is brimming with energy and skillful storytelling to keep audiences captivated. In his struggles to join the Musketeers, D'Artagnan must learn that life is not always simple and love never is, but with him all the way are his friends risking all for country and comradeship! There will be action and romance galore in this specially commissioned production.
---
Wave Theatre present Murder in the Ninetieth Degree
Thursday 19th, Friday 20th, Saturday 21st October 2017 at 7:15pm
Wave Theatre is proud to present an exciting new play, Murder in the Ninetieth Degree by local writer Richard Wilson. Enter a puzzling and suspenseful world of murder and mystery where nothing is as it seems and where no-one can be trusted. Eight intriguing characters are thrust unexpectedly into a life or death situation that could mean the end for one if not all of them. Who will survive? Brought to you with Wave Theatre's customary blend of humour, catchy songs and incredible dance sequences, Murder in the Ninetieth Degree promises to both thrill and chill. The truth is in here and remember…trust no-one. This is an amateur production by Wave Theatre Company.
---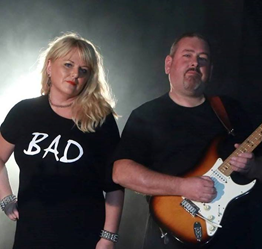 Beyond Blondie
Saturday 11th November 2017 at 7:30pm
A fantastic North East duo performing the very best of Blondies back catalogue including Heart of glass, One way or another, Atomic, Sunday girl and much more plus a range of pop and new wave classics from Joan Jett, Kim Wylde, The Sex Pistols, Undertones and more. Don't miss this ultimate tribute to Debbie Harry and her band.
---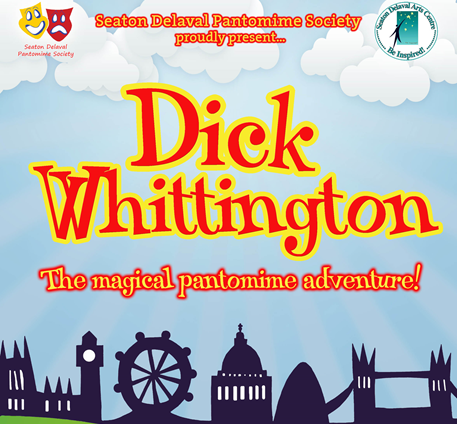 Seaton Delaval Pantomime Society present Dick Whittington
Friday 1st – Saturday 9th December 2017 | Evenings at 7pm – Matinees at 1pm
Join Dick and his magical feline friend on an enchanting adventure as they run away to London to seek fame and fortune. But it won't be plain sailing with the dastardly King Rat out to thwart him at every turn. With some help from good friends including Sarah the Cook and Idle Jack, will Dick win the day?
From the team behind last year's hit Cinderella, Seaton Delaval Pantomime Society present the perfect panto for the whole family to enjoy, packed full of all of the usual show-stopping songs, dazzling dance routines and hilarious knockabout comedy with bags of audience participation and fun.
---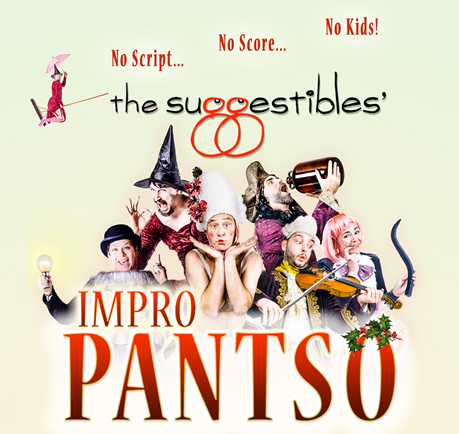 The Suggestibles' Impro Pantso
Thursday 14th December 2017 at 7.30pm
It's a Panto, but not as you know it! There's No Script (EEK!), No Score (WHAT?) and No Kids (OH YES THERE IS!) – well, only of the naughty big variety. This Christmas, Newcastle's legendary improv comedy troupe wreak hilarious havoc on our 'Dick Wittington' set. Your suggestions inspire the crazy characters, ingenious songs, and all the unexpected twists and turns in this entirely improvised festive-fun-ride like no other.
You might expect goodies, baddies, fairies and furries, soppy love songs and comedy gold. Be Prepared for an off-the-wall epic tale of good versus evil, to roll into the aisles laughing, to raise the roof singing, but most of all, expect the unexpected. And Be Warned: The Suggestibles put the X into Xmas.
The Suggestibles have been raising comedy roofs in the Northeast for 13 years. Their Impro Pantso has sold out Northern Stage in Newcastle for 10 years, and for this year's Xmas tour they are coming to Seaton Delaval Arts Centre for the first time.
"One of the hottest comedy tickets in the Northeast" The Guardian
"As unexpected treats go this Christmas, they'll not come any better than this" The Crack