The Caffreys
Saturday 10th June 2017 at 7:30pm
Mention The Caffreys to any discerning north east music lover, and it's likely they'll need no introduction. This is a band that has earned a formidable reputation based on heartfelt and uplifting original songs, incredible musicianship, dynamic live performances and – at the core of The Caffreys sound-astonishing close harmonies unique to three brothers who have, for most of their lives, sang as one. The Caffreys create a sound which is variously rocky, rootsy, folky and always engaging. Back by popular demand for the third year running!
---
10th Anniversary Gala Dinner
Saturday 24th June 2017 at 7:30pm
In the summer of 2007 a group of volunteers saved a rundown Salvation Army Hall which within a staggering 12 weeks was refurbished and reborn into a multipurpose arts venue, with the help of the entire cast and chorus of Aladdin carrying bricks, rubble and bits of timber whilst rehearsing and singing songs ready for the opening performance. 
10 year's later through a vast amount of changes and challenges, our venue continues to be a thriving community asset presenting a range of shows and events for all to enjoy. The whole operation is still ran entirely by volunteers, for the love of the arts. Join us for a night of celebration as we mark our 10th Anniversary with a spectacular Gala Dinner. Including a drinks reception, delicious three course meal, speeches and live entertainment, we invite all our patrons, supporters and volunteers to help us celebrate this milestone in style with a night to remember! Black Tie dress code with carriages at 11pm.
All Tickets: £25.00
Please call the Box Office or email info@seatondelavalartscentre.com to book
---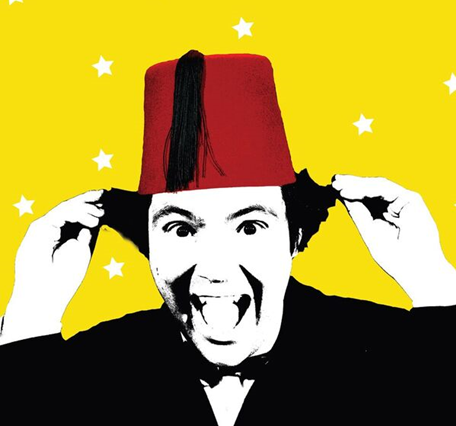 Just Like That! The Tommy Cooper Show
Saturday 8th July 2017 at 7:30pm
Tommy Cooper was a true comic genius. His impeccable timing, misfiring magic, trademark fez and quick-fire gags made him an international star.
"Just Like That!" embarks on a nationwide tour after sell-out success at the West End's Museum of Comedy. This all-encapsulating show stars John Hewer (Tony Hancock, Hancock's Half Hour – The 'Lost' Episodes) giving "a perfect illusion of time travel" and delivering "nuances both obvious and subtle" as the man in the fez.
Complete with live musical accompaniment, this critically acclaimed tribute show is full of magic and mirth and is the perfect celebration of Britain's favourite comedian. Click Here to watch a video preview.
---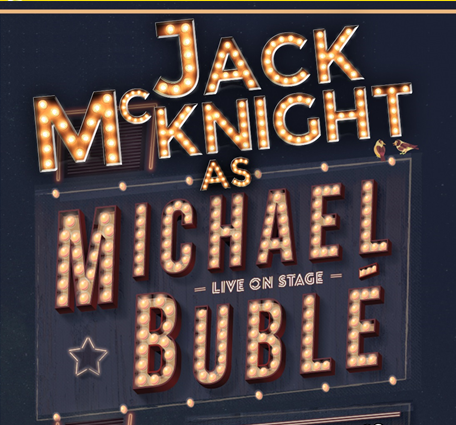 Jack McKnight as Michael Buble
Saturday 29th July 2017 at 7:30pm
Jack McKnight as Buble is one of the top tributes to Michael Buble that the UK has to offer. Jack is a professional and authentic tribute who has experience performing to audiences in the UK, Europe and around the world. His on stage charm, charisma and uncanny vocals have left guests, hosts and audiences in awe.
Join us for a night to remember dancing the night away as Jack sings all your favourite Michael Buble hits from Feeling Good to Just Haven't Met You Yet along with all the classic swing hits.
---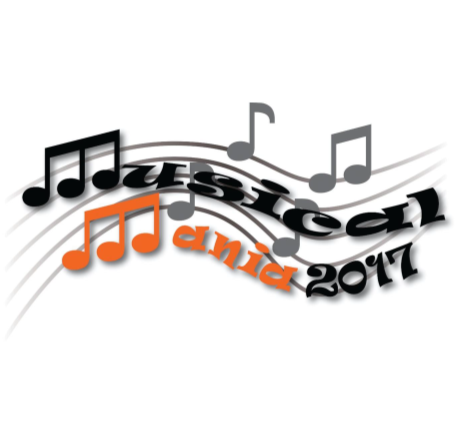 Seaton Delaval Pantomime Society present Musical Mania 2017
Thursday 17th, Friday 18th and Saturday 19th August 2017 at 7:00pm
Join us for a musical extravaganza packed full of stunning vocals and terrific dance routines as our talented cast from the local community recreate some of the most well loved musicals from past and present.
After a very successful show last year the cast are back again to entertain with big musical numbers, powerful solos and brilliant dance routines. Accompanied by our live band, this is a spectacular show perfect for the whole family to enjoy this summer. This year is extra special as we celebrate our fifth year of Musical Mania!
---

Gimme ABBA present the 'On and On and On Tour'
Saturday 9th September 2017 at 7:30pm
Gimme ABBA have been performing a fabulous tribute to ABBA for over 17 years with 2017 seeing the band embark on their fifth nationwide UK tour, 'On and On and On', a jam-packed spectacular performance totaling over two hours including even more songs and fascinating theatrical elements.
This complete and superb ABBA show comes with a repertoire that draws from the greatest hits of Sweden's most famous export. It is full of all the popular songs known and loved by millions, along with some additional tunes to please the most ardent Abba fan. The many costume changes, choreographed dance routines and four-part vocal harmonies come together to re-create that original ABBA party feel and make this a show not to be missed.
This spectacular show will wow an ever-growing audience of both young and old, bringing back memories of that golden ABBA era. This is not just another Abba tribute but a 'truly complete and exciting Abba experience'.
So what are you waiting for? Dust off those platforms! Put on those flares! and come on our nostalgic trip back to the 70s
---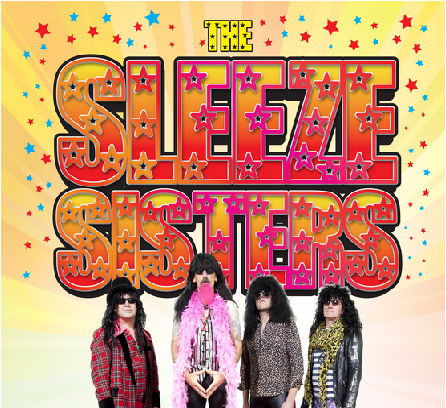 The Sleeze Sisters
Saturday 23rd September 2017 at 7:30pm
The Sleeze Sisters are currently the hottest ticket in town. A guaranteed great night of high octane entertainment as the sisters strut there way through hit after hit covering all the classics from the 70's.
The sisters are well established session musicians so you can expect to hear faithfully reconstructed songs played to the very highest standard. Big Hair, Big Heels, Enhanced Cod Pieces are the order of the day this spectacular trip to the 70's.
This performance has been rescheduled from Saturday 22nd July to Saturday 23rd September
---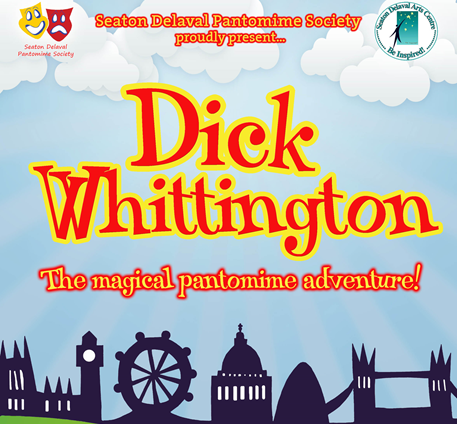 Seaton Delaval Pantomime Society present Dick Whittington
Friday 1st – Saturday 9th December 2017 | Evenings at 7pm – Matinees at 1pm
Join Dick and his magical feline friend on an enchanting adventure as they run away to London to seek fame and fortune. But it won't be plain sailing with the dastardly King Rat out to thwart him at every turn. With some help from good friends including Sarah the Cook and Idle Jack, will Dick win the day?
From the team behind last year's hit Cinderella, Seaton Delaval Pantomime Society present the perfect panto for the whole family to enjoy, packed full of all of the usual show-stopping songs, dazzling dance routines and hilarious knockabout comedy with bags of audience participation and fun.