Presented by Seaton Delaval Pantomime Society
Friday 4th to Saturday 12th December 2020 | Evenings at 7pm – Matinees at 1pm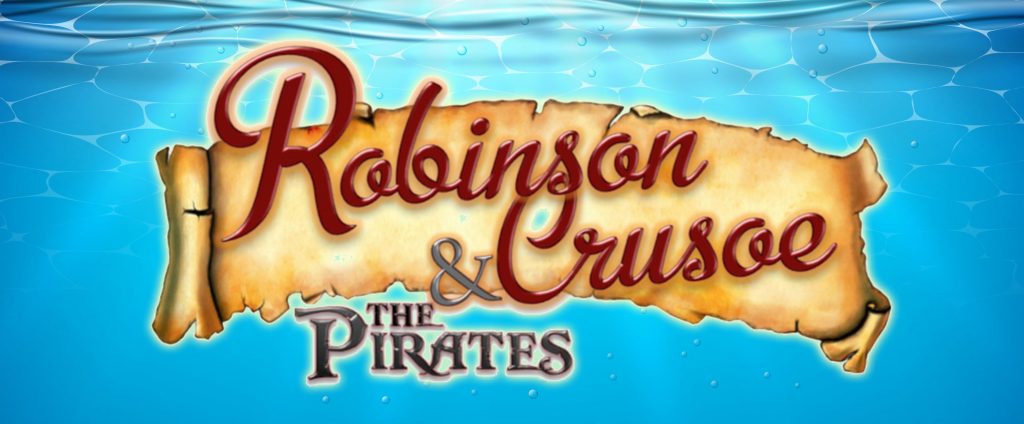 Ahoy me hearties! Young Robinson Crusoe has always had an appetite for adventure! Living with his old mother Dame Crystal Crusoe, his washed up Father Captain Crusoe and his silly billy brother Sprat, Robinson has no desire to take over the family Fish 'n Chip shop. Meanwhile, the high seas are terrorised by the evil Captain Blacktashe in his search for the lost temple of treasure on Skull Island. But the map where X marks the spot has been lost for years… Will Robinson ever find his treasure? Will Dame Crusoe end up battered? And what is that mysterious writing on the back of the chip shop menu?
Find out in this swashbuckling pantomime adventure from the team behind last year's hit show. Packed full of all of the usual show-stopping songs, dazzling dance routines and hilarious knockabout comedy. Written by Tom Whalley. 
Friday 4th December at 7.00pm
Saturday 5th December at 1.00pm
Saturday 5th December at 7.00pm
Sunday 6th December at 1.00pm
Monday 7th December at 7.00pm
Tuesday 8th December – No performance
Wednesday 9th December at 7.00pm
Thursday 10th December at 7.00pm
Friday 11th December at 7.00pm
Saturday 12th December at 1.00pm
Saturday 12th December at 7.00pm
Sailing the Seven Seas Safely…
The safety and wellbeing of our audience and volunteers is our number one priority. To allow our panto adventure to take place safely, we've significantly reduced audience capacity and introduced a number of safety measures.

– Bookings can now be made for our Panto Pods, your own group of seats socially distanced from other audience members. We have Panto Pods available for groups of 2, 4 and 6. (Pods of 2 available on 7th, 9th & 10th December only). Pods are priced £20, £40 and £60 accordingly.

– Each Panto Pod may only be occupied by groups of up to two households or support bubbles.

– Face coverings must be worn whilst inside the venue following government guidance. You may remove your face covering to enjoy food and drinks whilst sitting in your pod.

– Any member of your group with symptoms of COVID-19, or who have been advised to self-isolate following contact with someone with symptoms of COVID-19, should strictly not attend the performance.
---
| Cast
Robinson Crusoe – Lauren Greenwood
Polly Perkins – Alex Borthwick
Sprat Crusoe – Stu Bennett
Dame Crystal Crusoe – Mark Robinson
Captain Crusoe – Chris Orchard
Calypso – Katie Jackson
Captain Blacktashe – Laurence Hill
Winkle – Beth Robinson
Friday – Lewis Hill
| Creatives
Produced by Seaton Delaval Pantomime Society
Directors – Lorna-Beth Pearson & Stu Bennett
Writer – Tom Whalley
Musical Director – Gareth Miller
Choreography – Katie Jackson & Mark Robinson
Technical Director – Mark Turner
Stage Managers – Neal Armiger & Michael Iley
Wardrobe Manager – Joanne Marnock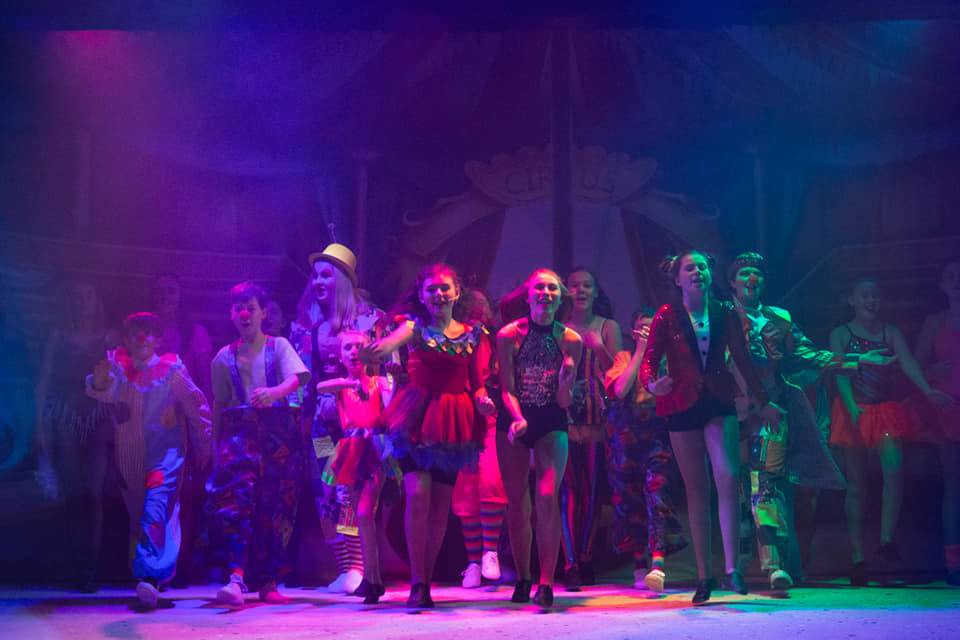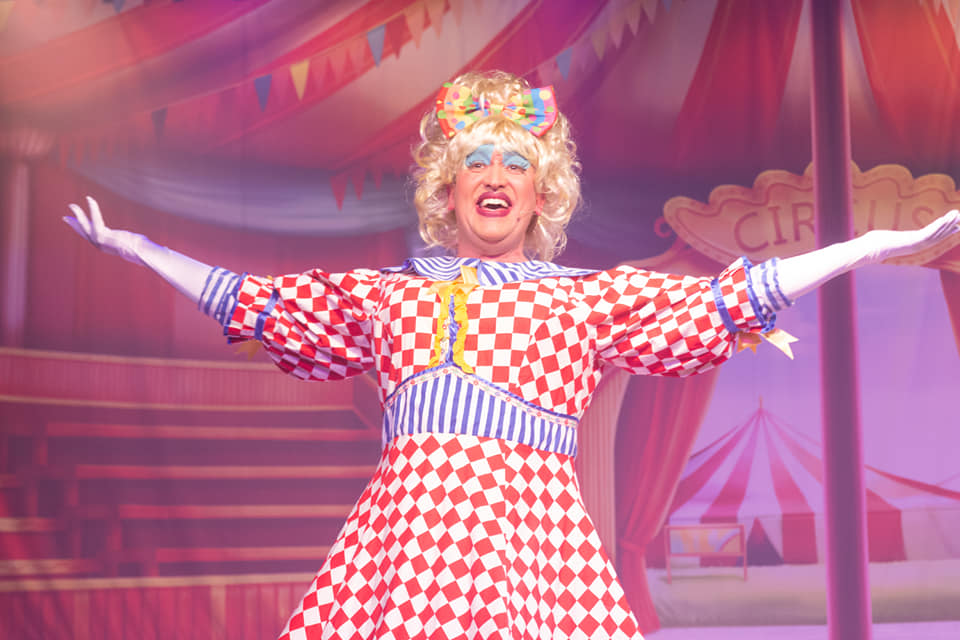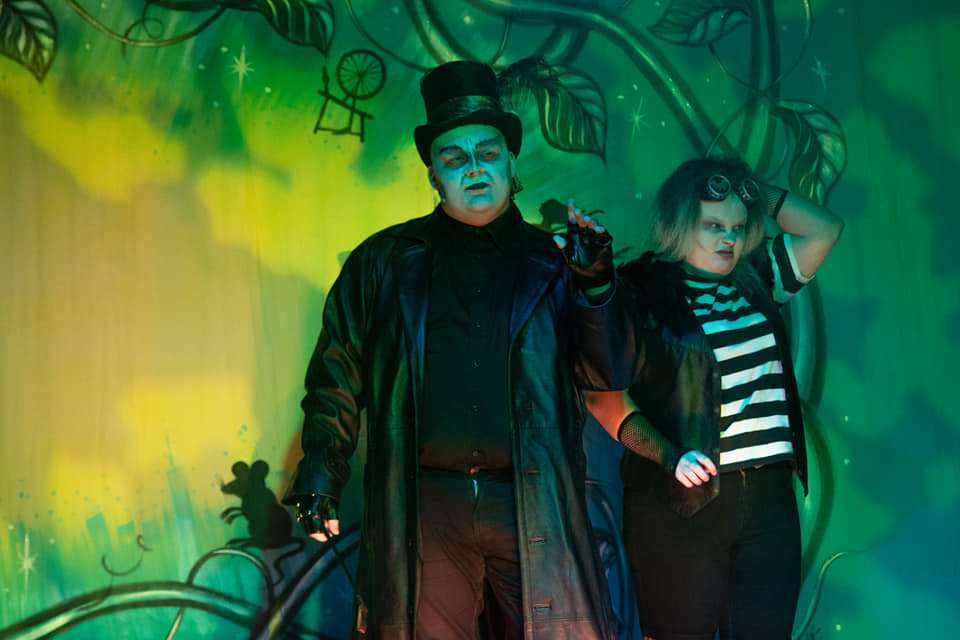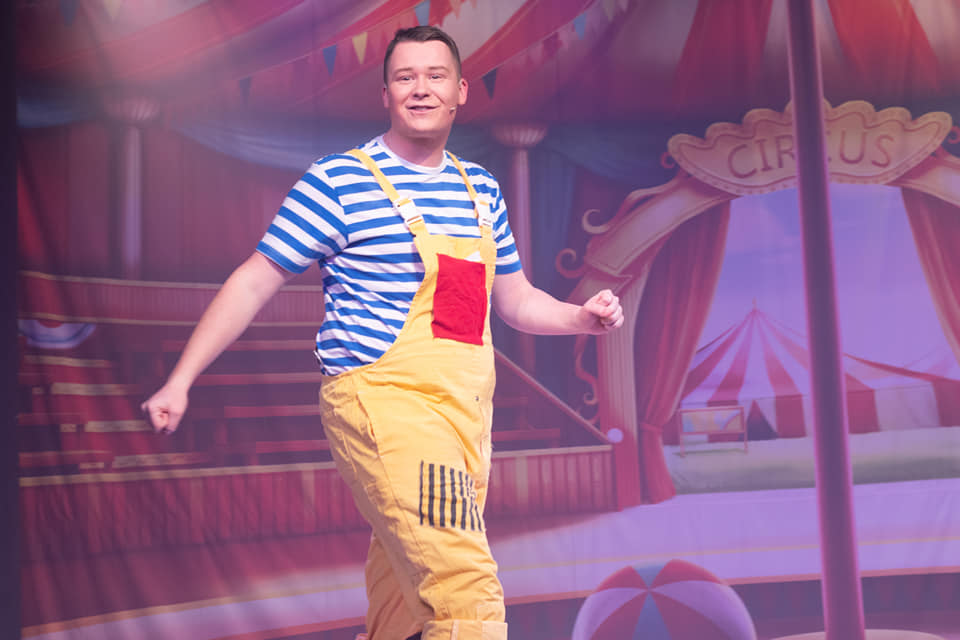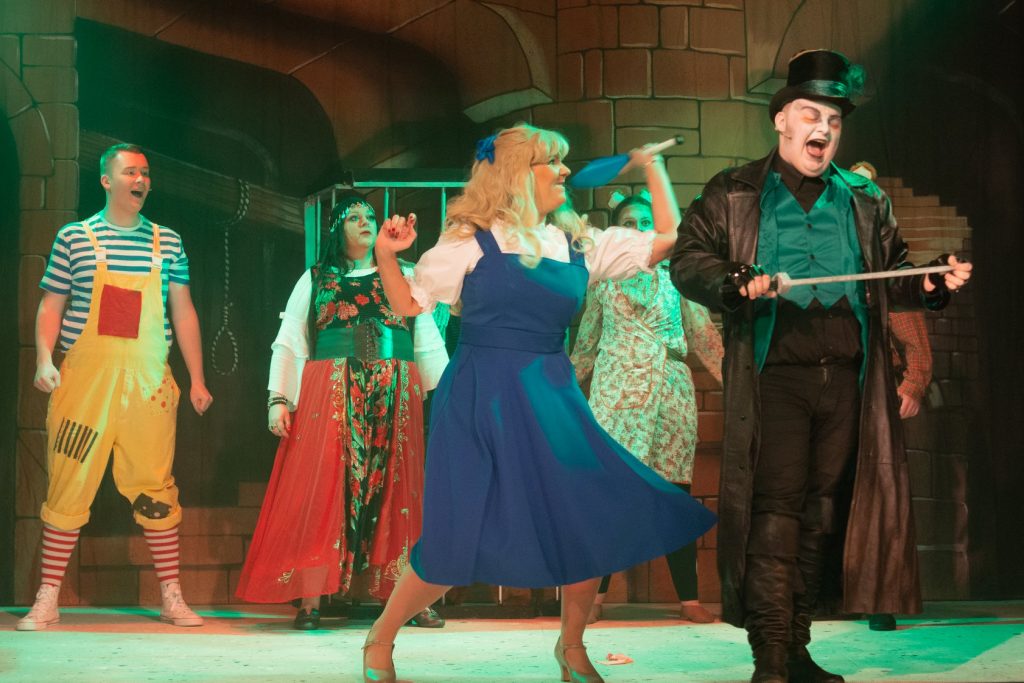 Images from Goldilocks and the Three Bears 2019 – Paul Cummings Photography