Thursday 22nd July 2021 at 7pm, Friday 23rd July 2021 at 7pm,
Saturday 24th July 2021 at 2pm, Saturday 24th July 2021 at 7pm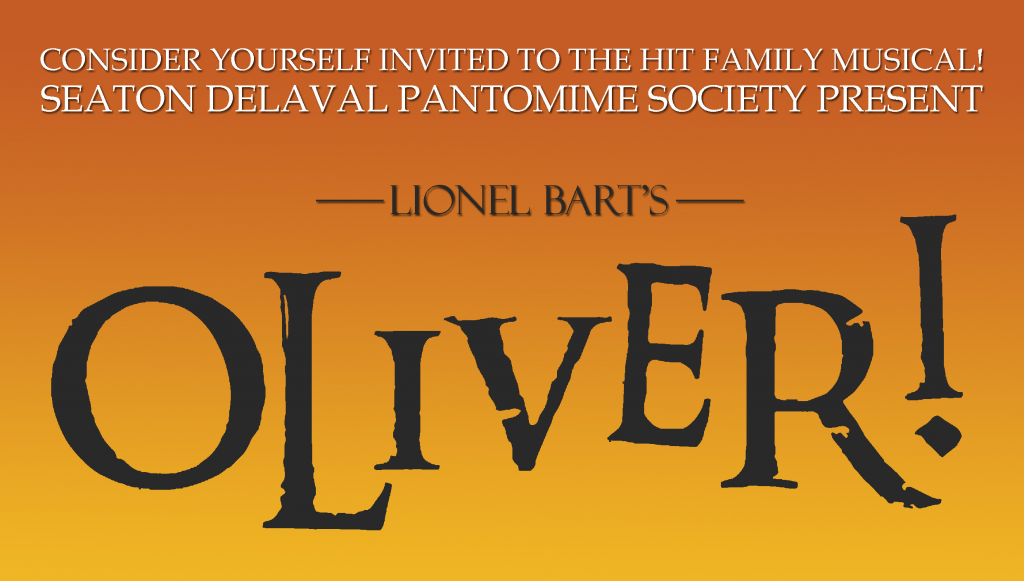 Update – 10/11/2020
Due to the ongoing Coronavirus (COVID-19) situation, this show has unfortunately been cancelled. The logistics behind putting on such a large production to a high standard would be very tricky at the moment, and with ongoing uncertainty in 2021 we have taken the tough decision to cancel the show. We do hope to bring Oliver! to the stage at some point in the near future.

We are sorry for the inconvenience this causes, however we continue to follow official guidance and the safety of all visitors and volunteers is our number one priority. All ticket holders have been notified and refunds will be automatically processed. If you have any queries please contact our team on boxoffice@seatondelavalartscentre.com.
Consider yourself at home as Seaton Delaval Pantomime Society present Lionel Bart's classic musical based on Charles Dickens' novel, Oliver Twist. The Tony and Olivier Award-winning show is one of the few musicals to win an Academy Award for Best Picture and is widely hailed as a true theatrical masterpiece.
Nine year old Oliver Twist, a malnourished orphan in a workhouse, becomes the neglected apprentice Mr and Mrs Sowerberry's undertakers. Oliver escapes to London and finds acceptance with a group of petty thieves and pickpockets led by the elderly Fagin. But when Oliver is captured for a theft that he did not commit, the benevolent victim, Mr. Brownlow takes him in. Fearing the safety of his hideout, Fagin employs the sinister Bill Sykes and the sympathetic Nancy to kidnap him back, threatening Oliver's chances of discovering the true love of a family.
Oliver! is a musical treat perfect for the whole family to enjoy, packed full of all the songs you know and love including Food Glorious Food, Consider Yourself, I'd Do Anything, Who Will Buy, Where Is Love and many many more.
Book, Music and Lyrics by Lionel Bart. This amateur production is presented by arrangement with Music Theatre International (Europe). All authorised performance materials are also supplied by MTI Europe www.mtishows.co.uk
Full Price: £11.00 | Child/Concession: £10.00 | Family: £40.00